Penerley Lodge
Penerley Lodge is a long established, family run 29 bed residential care home. Its aim is to provide a homely, comfortable and caring environment. At Penerley Lodge, care is delivered with empathy, dignity and understanding. They pride themselves on providing the highest quality of care to each individual.
FAQ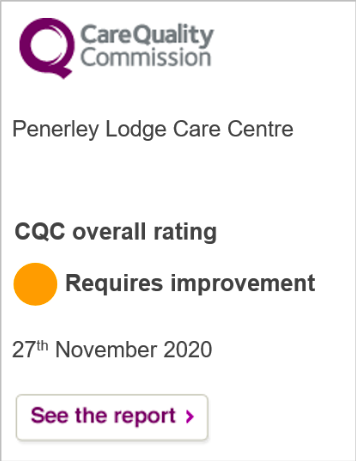 Overview
Penerley Lodge aims to provide high quality of services that orientates towards and meet the needs, aspirations and potential of its residents leading to a fulfilled life and wellbeing.
Penerley Lodge invest in its workforce aiming to equip them with necessary skills that linked with empathy and encouraging residents to lead their care and support where possible or at least participating in planning and delivering of their person centred care and support, plays a key role in ensuring their safety; maintaining health, privacy, dignity; independency and wellbeing as much as possible.
To ensure the health, wellbeing and fulfilment of its residents, Penerley Lodge work in partnership with various local resources that enable to solve any identified problems quicker. On admission to Penerley Lodge every resident is registered with GP, Dentist, Optician, Chiropodist therefore the services are accessed every time there is a concern about a resident health and overall wellbeing.